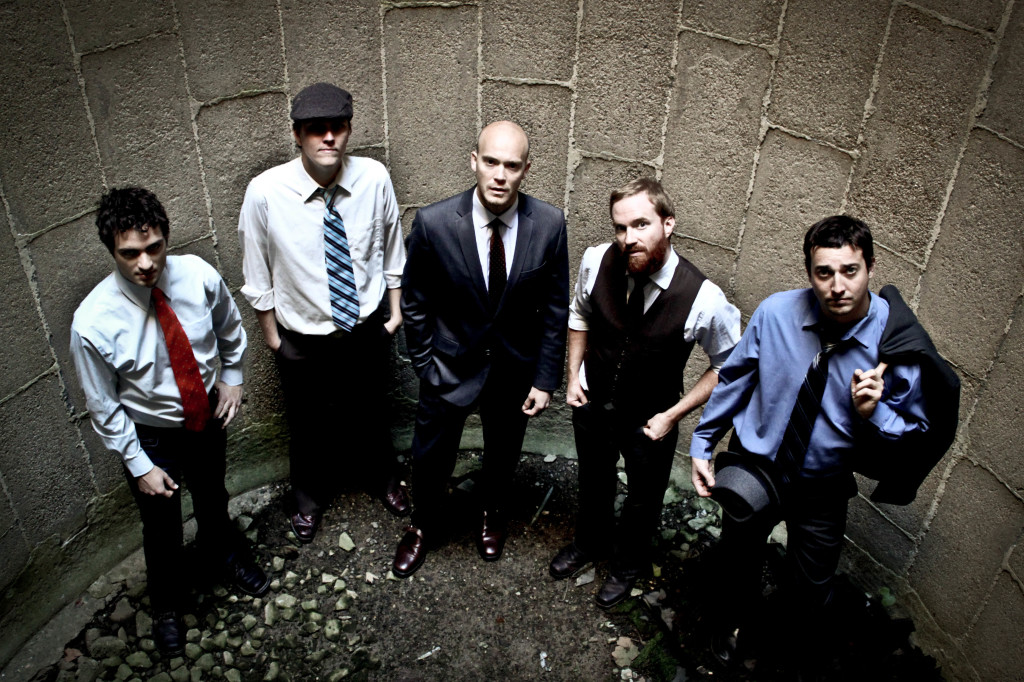 From humble beginnings at a southeast Kentucky pickin' party, to festival and concert stages all around the country, The 23 String Band have parlayed their homegrown approach into a signature sound that's difficult to categorize—not really bluegrass, newgrass, oldtime, ragtime, cowpunk, folk funk, and certainly not (gasp!) rock-n-roll—but easy to describe in a word: fun! Having taken a break while pursuing various other musical and life projects, 23SB is excited to reunite for a few dates in 2016, drawn back together by the same forces that drove them to unexpected success in the first place: the sheer joy of making music together, and the fun of sharing it with amazing fans. Welcome back to the party!
Find out more about
the members of the 23 String Band.
Check out
press quotes and reviews here.

Download the
23 String Band electronic press kit
.
Download
hi-res photos of the 23 String Band
.
The 23 String Band plays fun, fuel-injected, original Americana that dangerously weaves across the lanes of modern acoustic music — windows down, accelerator to the floor, on a joyride into the unknown with one eye on the vintage sounds in the rearview mirror. It's a bluegrass attack fueled by high-octane rock-n-roll energy and triple-distilled oldtimey roots. Your feet hurt from dancing; your face hurts from grinning. Get ready: you're riding shotgun!